Welcome To Secure your Future!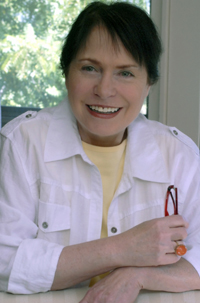 I'm Linda Cypres, MBA, PhD., and my mission is to secure YOUR future. I would like to highlight for you some of the financial resources and services available to you. As I have been involved in financial services for over 30 years-- specializing in equities, real estate, limited partnerships, financial planning, Social Security, Medicare and insurance--I take a "wholistic" view of each client's portfolio to offer the best recommendations.
Each of you has different needs, goals, risk tolerance, and portfolios. You may be in pre-retirement or in retirement. You may want maximum growth, or prefer guaranteed income. There is no "one size fits all" in securing your future.
As objectives and interests are so varied, I offer ongoing educational workshops on a variety of subjects. These workshops are designed to educate clients of a variety of options and in today's complex financial environment.
Workshops on College Planning & Funding, and on Retirement Planning, cover possibly the two biggest challenges Parents and Seniors face in reaching a Secure Future for themselves and their families. Today, the public may be confused about the ever-changing types of options and investments available to them.
Workshops
Below are some of the Workshops I have given in the past.
All Workshops are educational and free of charge.
College Planning: Making College Affordable
The Truth About Annuities: The Good, the Bad and the Fine Print
Social Security and Your Retirement
Bank on Yourself: What it is; How it works
The Top Ten IRA Mistakes
The Many Faces of Long-Term Care
If you are interested in attending a workshop, please email us at: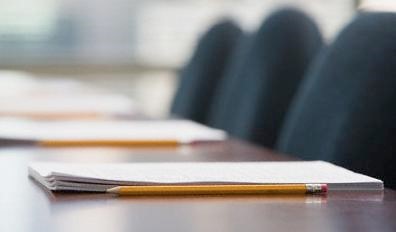 College Funding Solutions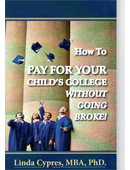 If you are planning on sending your high school student to college and want to learn the secrets to cutting costs and getting the maximum financial aid, my consultation services and workshops are for you. A well-designed college funding plan can mean the difference between a secure or an insecure future for both parents and students.
With college costs skyrocketing out of control, parents must learn the secrets of college funding and some benefits colleges would prefer you did not know. Cutting costs and having a solid cash flow plan can bring you peace of mind and a secure future.
Income Planning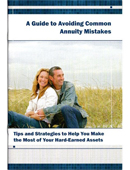 A recurrent concern that retiree (and pre-retirees) express is the fear of outliving one's resources. There are many ways to create predictable future income. If your resources are limited, you may want to dedicate part of your portfolio to a safe, guaranteed and predictable future stream of income you cannot outlive.
There are many varieties of fixed and indexed annuities that can provide safety, growth, tax deferral and guaranteed lifetime income.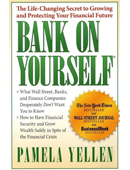 There is also a variety of life insurance products uniquely designed for "living benefits" –which in addition to providing a death benefit, may cover chronic care costs, a future stream of income, along with tax free use of funds within the policy. Some of these innovative products, use the
Bank on Yourself or the Infinite Banking Concept (Becoming your own Banker)
structure to help with college planning, income planning, healthcare costs and legacy planning. These policies should be designed by an authorized "Bank on Yourself" agent--which we provide with our services.
401k-IRA Retirement Plan Options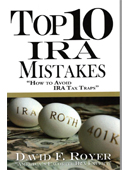 If you have an IRA, 401k, 403B OR TSP you may not be aware of all the possible choices you have, or the benefits you may be missing. The Secure Act has brought many changes to Retirement Plans. Do you understand the Roth IRA, and the rules for IRA rollovers? Many rules have changed and will most likely affect your legacy planning. It may be time to revisit your plan options, and your beneficiaries designations.
Long Term Care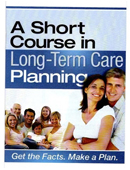 A major concern in retirement is health care. What would happen if you had a health issue and need long term care?
Medicare does not cover chronic care and only part of the expense of home health care. Assisted Living and nursing home care costs have dramatically increased because of greater longevity and medical innovations which prolong our lives while increasing the possibility of needing care.
Many families' wealth gets reduced or destroyed because they did not make provisions for future health care. At 65, seniors have a 75% chance of needing care at some point in their future-- which will not be covered by Medicare. Transferring this risk can give you peace of mind that you will not outlive your resources.
Fortunately, today there are many new options for long term care. Along with traditional long-term care with annual monthly premiums, there are many new innovative policies that offer chronic care benefits, but with options for a return of your principal, withdrawals, or a tax-free life insurance benefit if you do not use the benefits. Some of these programs can be put into your Retirement Plan.
Life Insurance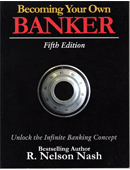 Most people think of life insurance as either temporary (term) insurance or traditional (permanent) whole life insurance. The field of insurance has evolved and now can satisfy many retirement needs, including "living benefits" such as tax-free lifetime income, chronic illness care, and legacy planning for your family. The
"Bank on Yourself" and the "Infinite Banking Concept" (Becoming Your Own banker)
unveil the secrets to creating your own private banking system in which you use cash values from your policy while those cash values continue to grow. Life insurance today, when structured properly, can be used as a safe-money vehicle to meet many needs.